Randburg Truck

& Crane Hire
Thank you for visiting us at Randburg Truck Hire cc.
We at Randburg Truck & Crane Hire have a wide range of vehicles available & we hope you find what you are looking for. Some of our popular vehicles can be found below. Ranging from 1 ton flatbeds to 24 ton Horse & Trailers.
All vehicles are available with drivers for all your personal or commercial requirements. Should the vehicle you are looking for isn't available please don't hesitate to contact us so we can assist you in finding the perfect vehicle for you requirements at highly competitive rates. Randburg Truck Hire's Moving services include Furniture Movers for all your Household & Office Furniture Removals, Packaging & Storage needs within and around Gauteng. We supply Plastic covers, Bubble-wrap, Corrugated Board, Cartons & Tape to ensure all your goods are well protected.
1 TON FLATBED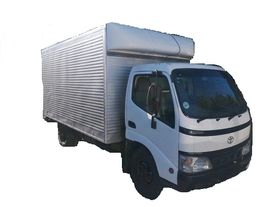 3 Ton Closed Truck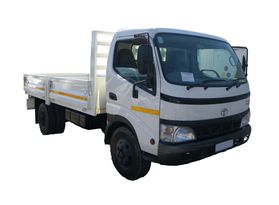 5 Ton dropside Truck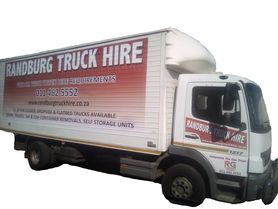 8 Ton Closed Truck
24 Ton Horse & Trailer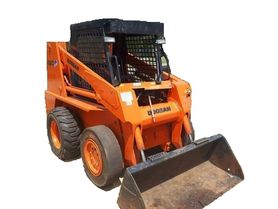 Doosan 450 skidster loader
Additional truck hire services we at Randburg Truck Hire offer our clients is our 4ton and 14ton truck mounted cranes for hire. Our truck mounted cranes are perfect for all your container removals, heavy machinery, plant equipment, power transformers, generators, steel beams and just about anything you need lifted and transported on either one of our flatbed trucks that are for hire or if we just need to assist you in moving it on the same premises.
Safety is our main concern and priority with all our vehicles and team members here at Randburg Truck Hire. All our drivers at Randburg Truck and Crane Hire are certified on First aid and Firefighting and rescue courses. All PDP licenses and crane operating licenses are kept up to date and Randburg Truck Hire cranes are serviced and load tested and certified.
Randburg Truck Hire and our Safe and Secure Self-Storage department offers our clients 2 alternative unit sizes to suite your needs. Our small Self-Storage Unit sizes are 3m wide X 3m long and our standard Self-Storage Units are 3m wide X 6m long. All our Self-Storage Units have roll-up garage doors and are all fitted with additional side locks with dual sensor beans activated along all the entrance doors and our alarm system is monitored by EPR 24-hour Armed Security with full armed response teams. Emergency access to your Safe and Secure Self-Storage Units is available after hours through our 24-hour emergency contact numbers.
Our team of professional furniture movers is also available for all your furniture removals. From office removals to household furniture moving, you have come to the right furniture moving company. We specialise in local and long-distance furniture removals with our 18ton closed furniture removals trailer. Alternative trucks for hire are also available competitive rates for all your transportation and moving requirements.
Get in Touch
010 220 5021
011 462 5552
After Business Hours
076 375 8182 / 084 758 1093
info@randburgtruckhire.co.za
Open Hours
Monday to Friday
8:00am to 17:00pm
Saturday 8:00am to 13:00pm.
Our Office
P.o Box, 2721, Honeydew, 2040